About Me
Let me introduce myself..
Hello, I am Mostafa Magdy, a Lead Software Developer with over 10 years of experience in the technology field. I have been passionate about technology and the web, and I started my journey by self-studying and practicing until I created my first website in 2011. I later attended a PHP and MySQL course to further develop my skills. I then ventured into Android application development, self-studying and attending a course until I've published my first app on the Play Store in 2014.

Throughout my career, I have worked on a variety of projects, including admin panels, ERP, CRM systems, websites, landing pages and APIs using Laravel and WordPress. I have also built mobile applications using Android (Java) and React Native, as well as web applications using NextJs. I utilize a wide stack of technologies, including React-Native, NextJs, TypeScript, Redux, and Redux Toolkit, to create smart, seamless, and functional applications that meet the needs of users and clients alike.

In addition, I have worked on some major insurance projects such as Tameeni in Saudi Arabia and Shory in the UAE, which has been a significant highlight of my career, and have given me the opportunity to work on a highly complex systems, collaborate with diverse teams and stakeholders, and deliver high-quality results.

I am driven by the desire to learn and adapt quickly to new technologies and trends. I am passionate about creating smart, seamless, and functional applications that meet the needs of users. I am a firm believer in learning by doing, experimenting with different techniques, and always trying something new.

I enjoy working with diverse teams to deliver high-quality results. and I have learned the importance of effective communication, collaboration, and teamwork, which are essential skills for any Software Developer, I am also dedicated to mentoring and providing technical guidance to junior developers, helping them to grow in their roles and achieve their potential.

I am proud of the work I have done on these projects, and I am grateful for the opportunity to have contributed to their success. I believe that the experience gained from working on such large-scale projects has helped me to become a better developer and leader, and I am excited to continue applying these skills to future projects.

I believe that the foundation of a skilled developer is the continuous learning and the desire of improvement, which helps in picking up new techniques, providing innovative new ideas and solutions to the problems.
Latest Works
Some projects that I've worked on and allowed to share..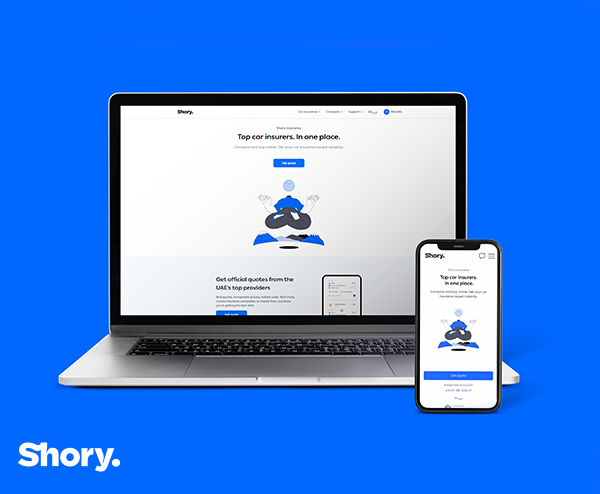 Shory, a UAE insurtech simplifies insurance with online quotes, policy purchases, and claims filing. They cover car, health, and travel.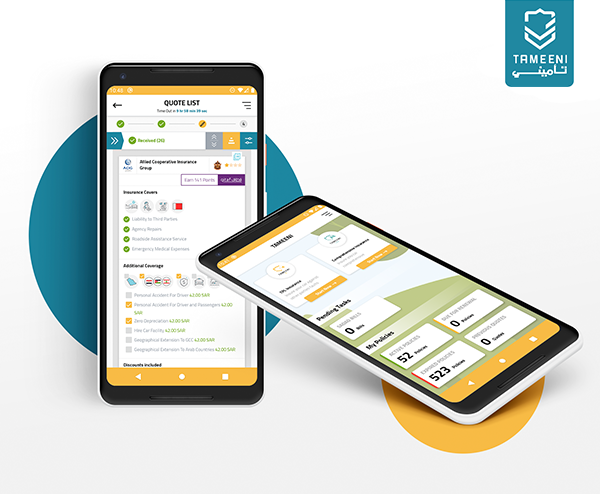 Tameeni is an app that offers comprehensive vehicle insurance policy from leading insurance providers in less than 5 mins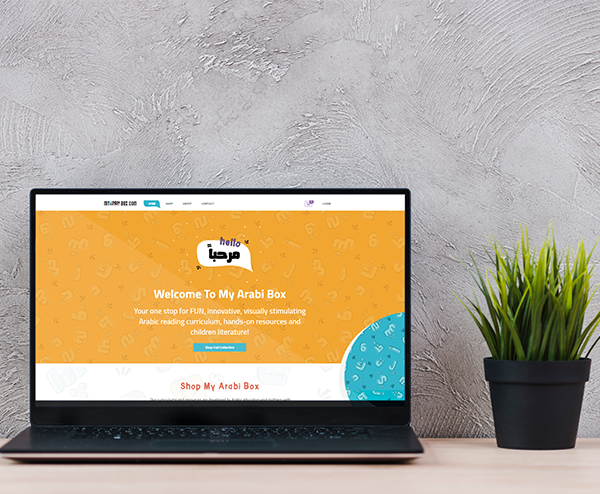 An Ecommerce website for MyArabiBox, which sells Arabic educational products to aid in teaching Arabic language to children.





What I Offer
These are my main skills..

App Development
I offer expertise in developing cross-platform mobile applications for Android and iOS using React Native, TypeScript, Redux, and Redux Toolkit.

Frontend Development
I create user-friendly systems and websites, utilizing ReactJS and Next.js to deliver exceptional user experiences.